Dear Customers,
We would like to update you on a new option that will allow blocking seat selections on the booking process on the website for airlines that are using a different DCS for online check-in.
When the online check-in is done on a different partner it will be needed to use this option to avoid duplication in the seat assignment.
You will need to go to IBE > Website clips > Website settings and make sure that the check-in type field is different than AeroCRS: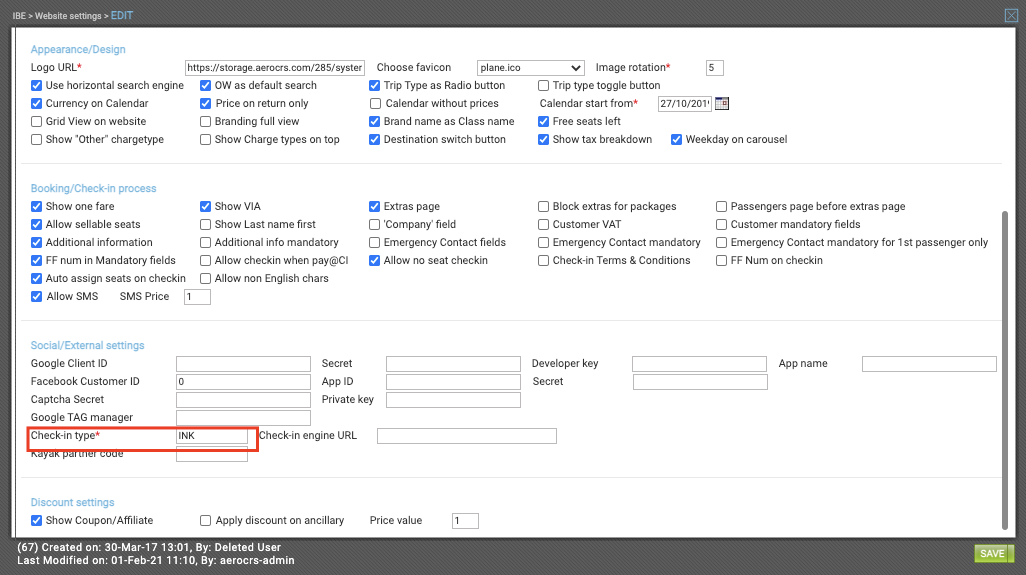 You will need to mark the newly added 'Block seat selection' field under Operation Administrations > Destinations: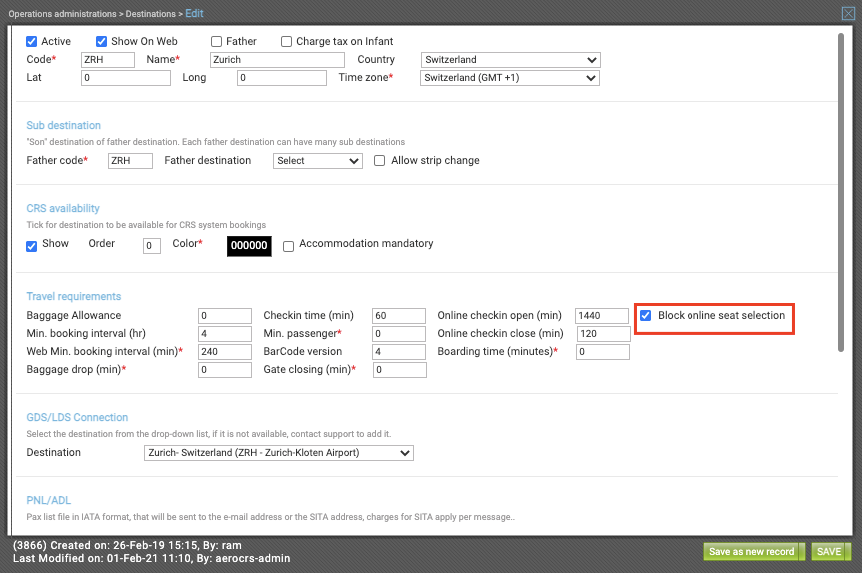 Notice that this option will be valid only during the times where the online check-in is open, you will need to configure the online check-in timings as if you would be working with the AeroCRS check-in feature.