Dear Customers,
We would like to update you on a new feature which will allow you to place bookings in 'Airport Control' status automatically.
A booking on this status will not be allowed to make changes during the MMB process for the relevant flights.
In order to activate this functionality, you can go to Operations Administrations > Destinations and on each destination, you will have the following new parameter: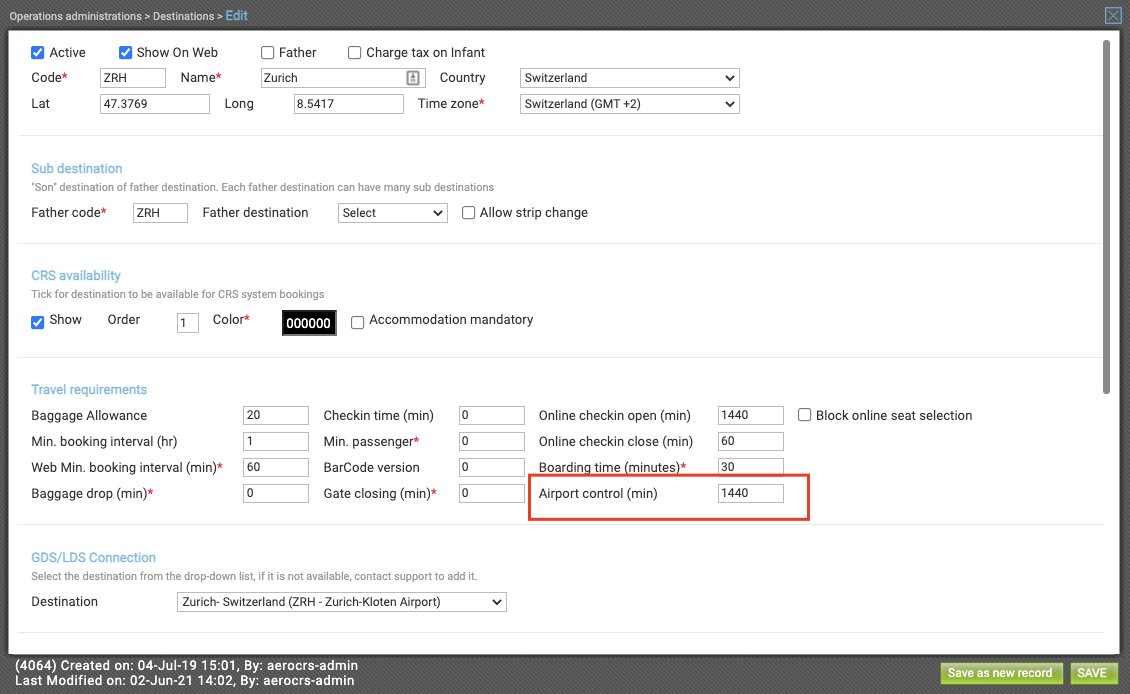 Notice that the parameter is in minutes, this will be the time prior to the flight in which the bookings will be updated to this status.
You can verify in the flight screen if the booking has been updated with this status using as a reference the following 'checkbox':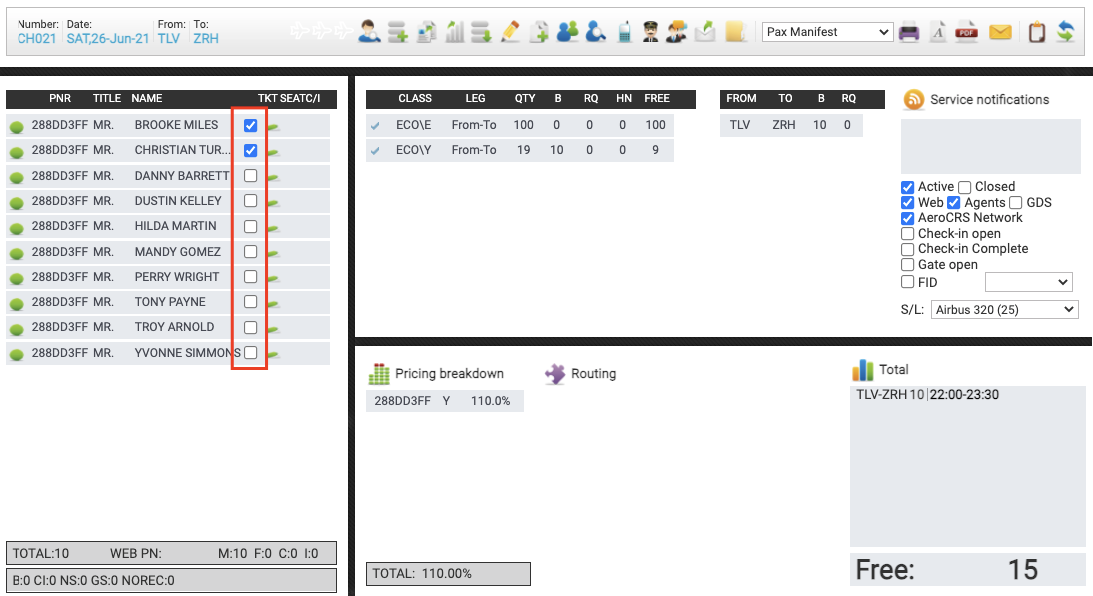 You will also need to make sure to update the permissions (under Administrations) to be able to make manual updates on the status: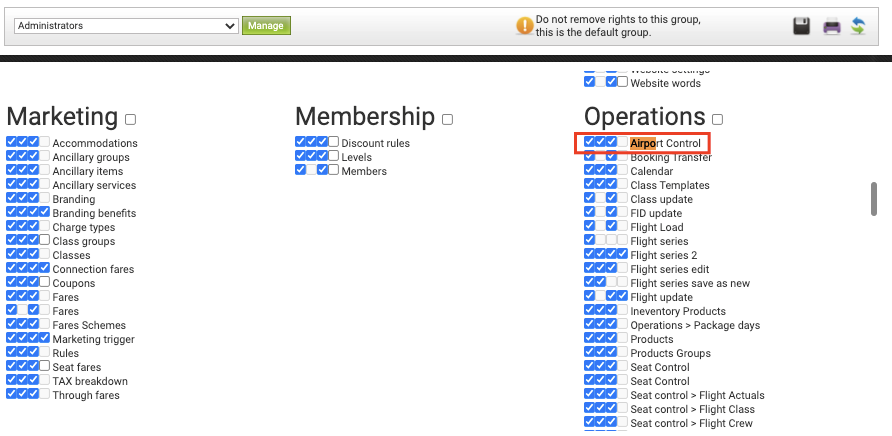 Notice this feature is available for airlines which have activate the "E-TICKET" option, if not you will be required to request it to support