Dear Customers,
We have opened the option for a refund for GO7 Network transactions to be done directly from the side of the CRS users.
You will see now the option GO7 Network as part of the refund options if relevant for such a booking (for example Kiwi bookings) in order to process the relevant refunds from your side: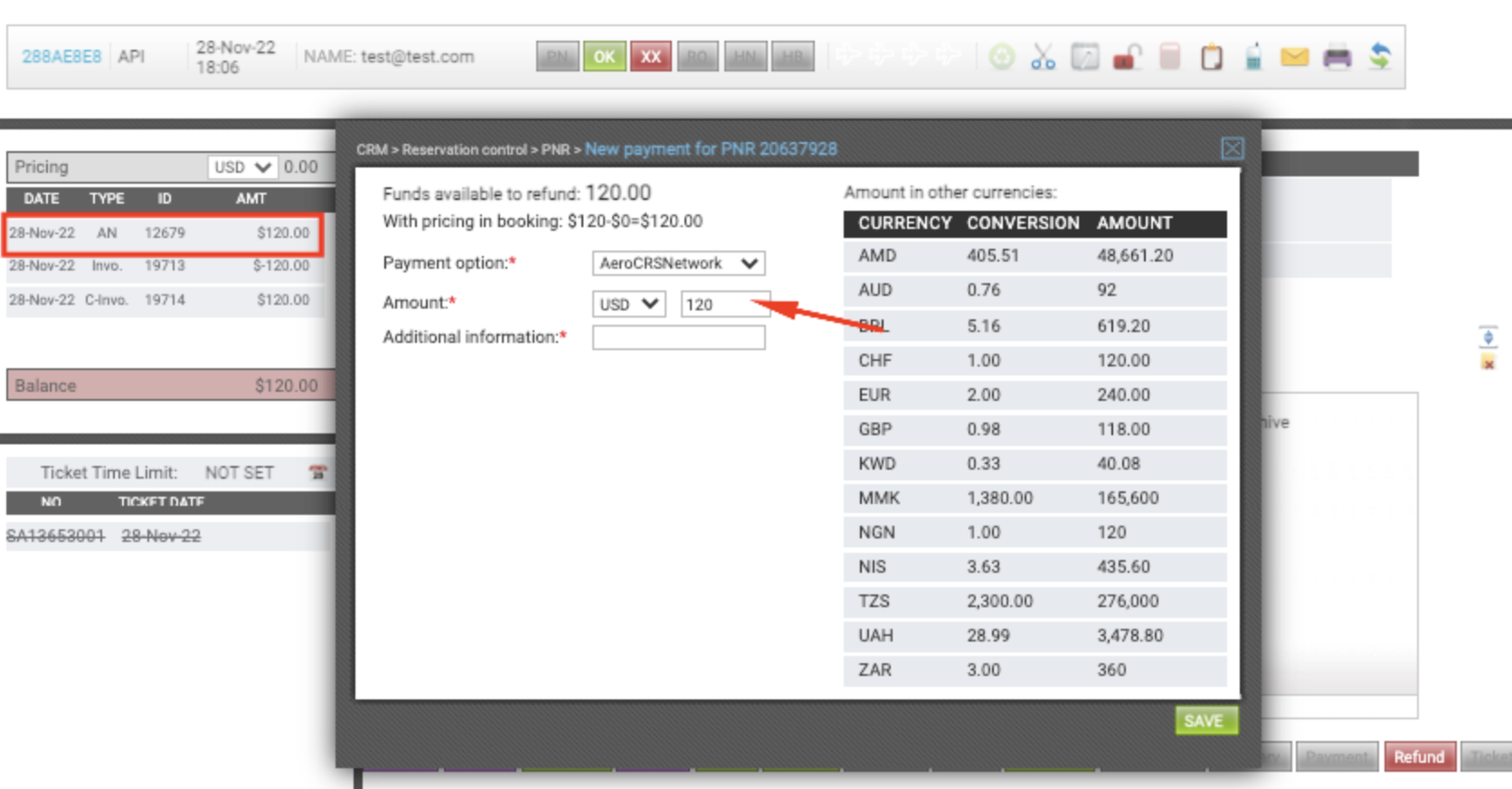 Kiwi will be able to request you directly for a refund of the reservations and you will receive an email like the following from the system (to the relevant address for each airline).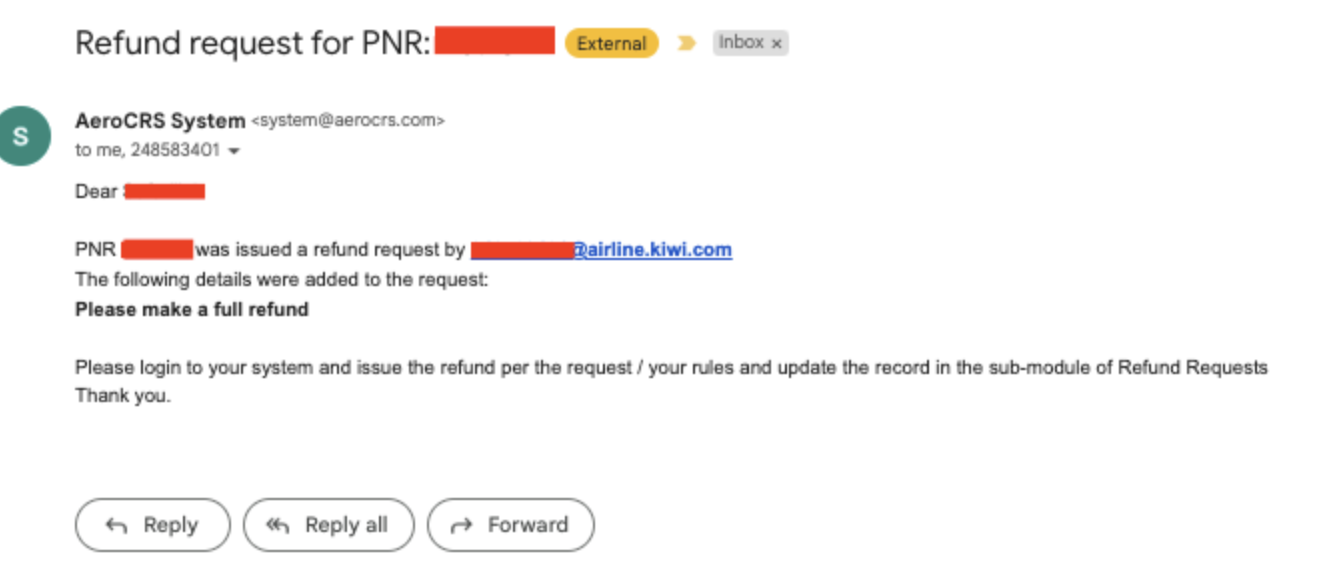 Once the refund is processed you will need to answer/advise Kiwi about your actions and they will be able to review it.
You can check all the requests from the new sub-module under CRM > Refund requests: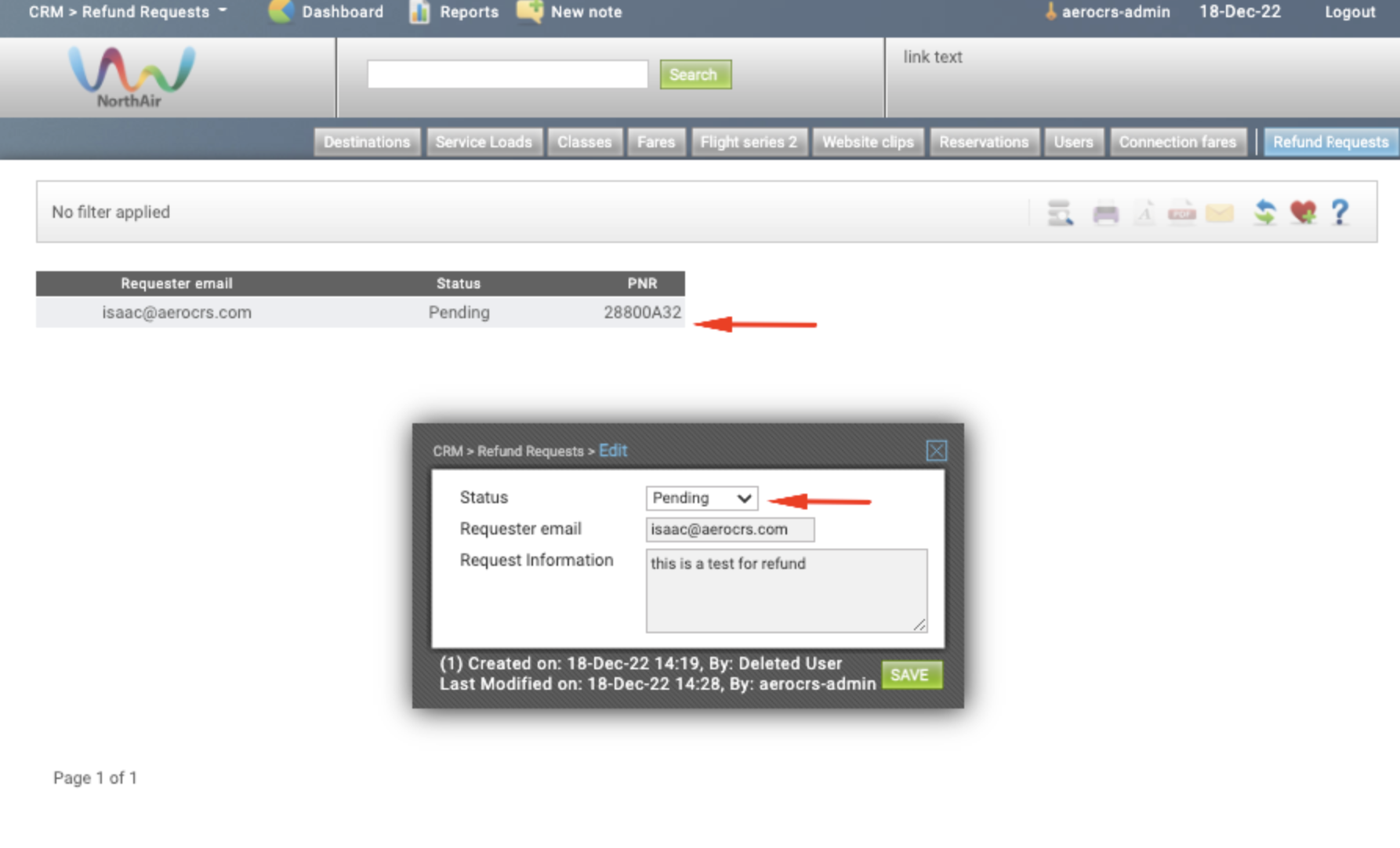 And you should update the status of the refund accordingly.
Pending - OTA is waiting for actions from the airline
Approved - Airline has approved the refund, but is still to make the actual refund in the reservation
Done - Booking refund was processed from the reservation screen