In this article, you will see how to mass upload fares into the system.
Go to "Marketing" module
Go to "Fares" sub-module
Click on "Upload file" (notice the difference in the buttons, you have another button there to "Mass update", this is for updating exiting fares).
Download the sample file in this link (the link also appears on the same window opened)
Update the file using Excel / Numbers.
Select the file you have updated
Click on "Upload" 
If there are no errors, the file will be uploaded.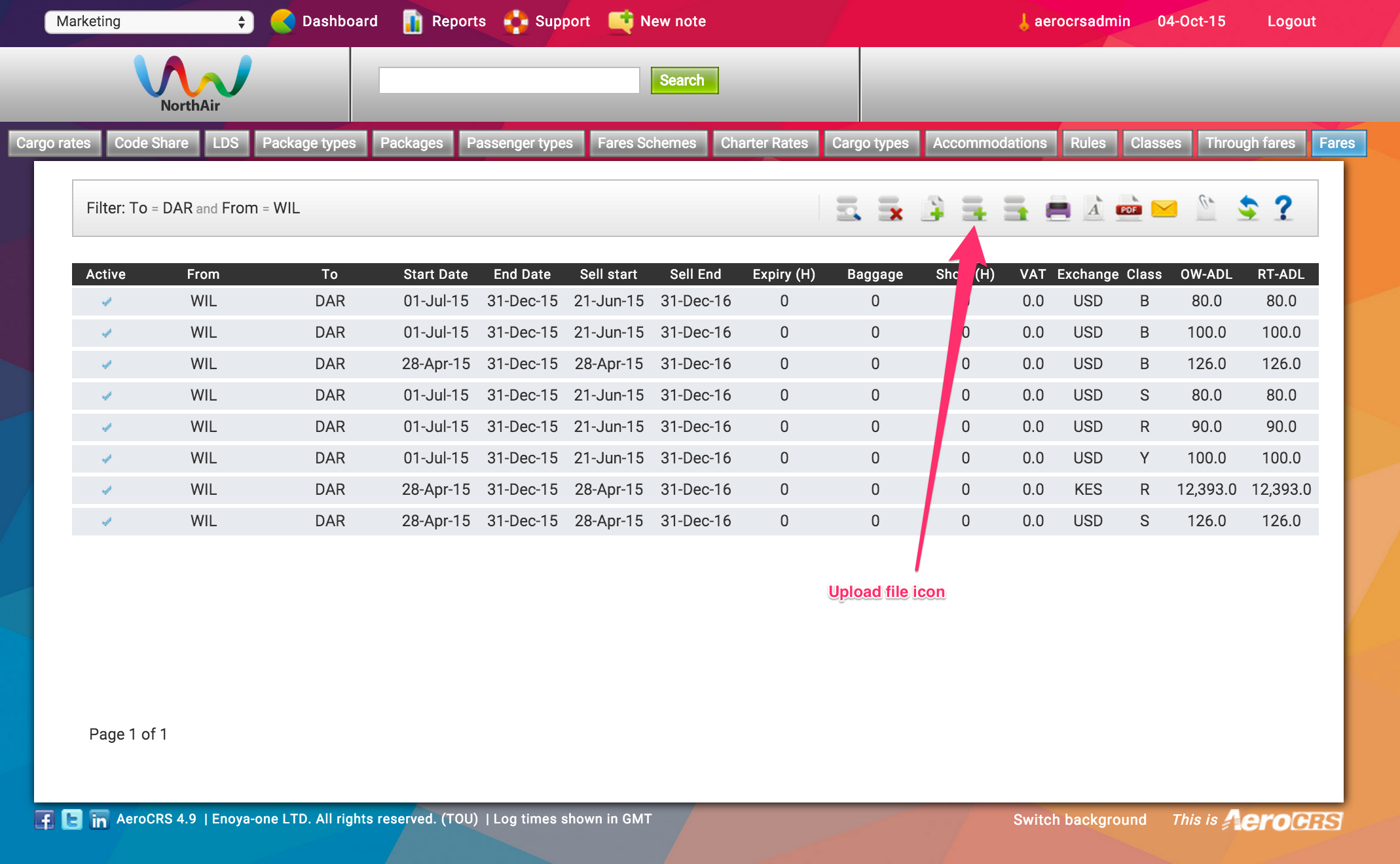 Please note of the following "meta data" which needs to be translated in the files to number:
Fare active - 1=Active, 0=Not active
Charge TAX  on VAT - 1=Active, 0=Not active
Fare type:

1: OW/RT combination
2: OW fare
3: RT fare (use OW fields)
Video tutorial that demonstrate the above steps: