In this article, you will learn how to create an ancillary service in the system and later creating it as a service in a PNR.
NOTE:
For your convenience, we've added an interactive video at the bottom of this page, that cover the steps in this article. This video is offered to you as an additional way to learn how to accomplish the below written steps.
Ancillary services are added items/products that the airline can provide the customers e.g. excess baggage, sport equipment, meals, etc.
Ancillaries will always be attached to a specific flight and a specific passenger, while we can adjust various limits on the ancillary type.
In order to create a new ancillary item in the system, we'll go first to the "Ancillary services" screen under "Marketing" module: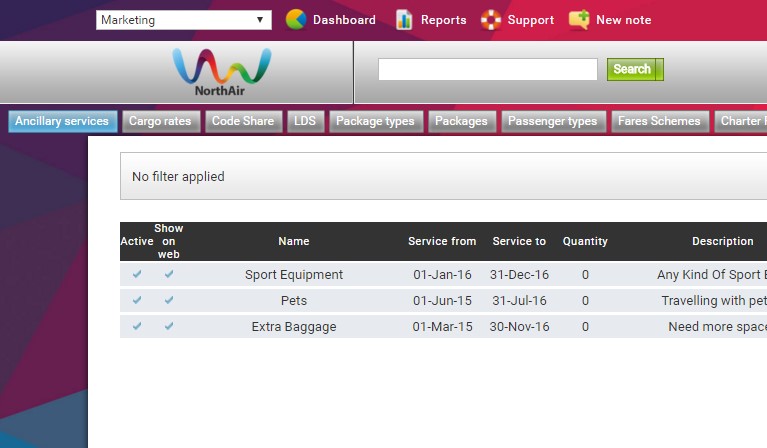 Next step is to create the ancillary item by clicking "New":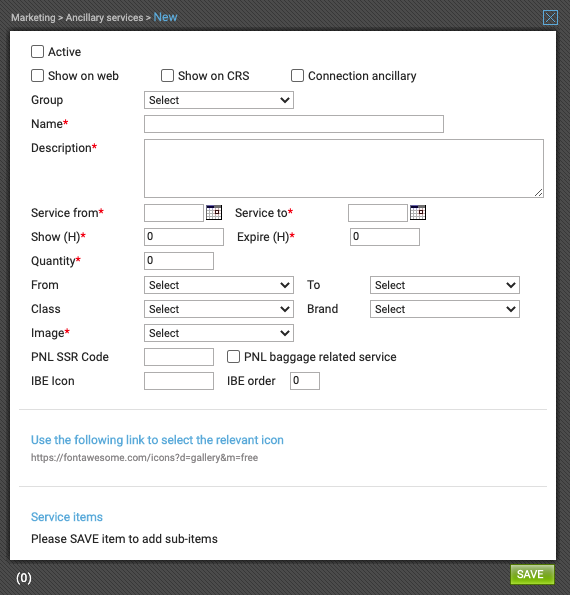 Notes:
Connection ancillary - Mark to set this ancillary to be available for connection flights only, read more about this option here.
Group - Assign the ancillary service to a group, read more about groups here
Name - Will appear in the PNR, system printouts, and IBE.
Description - Will appear in the ancillary description for web bookings.
Service dates - Flight dates applicable to this ancillary.
Show - How many hours before the flight the service will be shown
Expiry - How many hours before the flight the service will not be shown anymore
Quantity - Limit the QTY per flight or 0 for unlimited.
From-To & Class - Leave empty for no restriction.
Image - The image uploaded through "Website"->"Storage" to appear in web bookings.
PNL SSR Code - If you add this, those ancillaries will be sent in PNL as SSRs
IBE icon - select the icon to be shown on the Extras page in the website from the options listed here
Exclude flight - add the flight number for flight for which the ancillary should not be available, you can add as many as required separated by a comma.
Click on save, the window will refresh in order to proceed and create the ancillary items: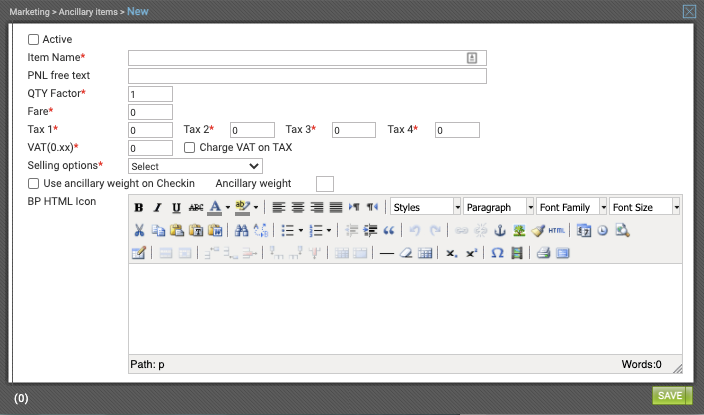 You can add as many ancillary items to a specific ancillary type, the restrictions (if any) are applied to the ancillary type only.
Click here to check how you can add an image or text to a specific item that will be displayed on the boarding pass design.
When done, ancillaries can be added to a PNR which must contain a flight and pax: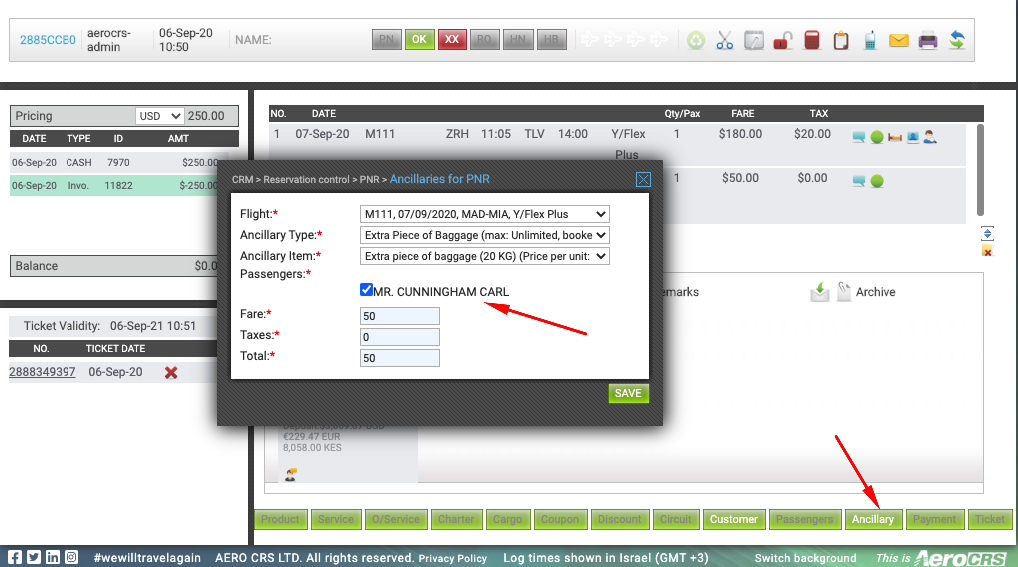 Steps for creating ancillary service in the PNR:
Select a pax
Select a flight
Select ancillary type
Select ancillary item
Click on "save"
When done, a new service is created: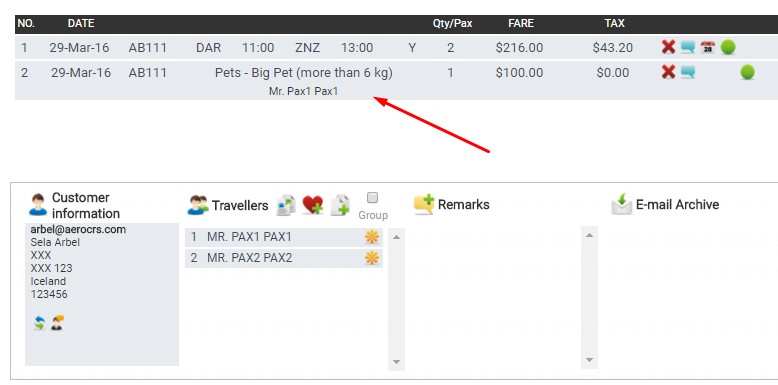 Note that you can add multiple ancillary services to a PNR up to the ancillary type qty restriction (if set) for a flight.
Ancillary Report:
If you would like to issue a report that summarizes the ancillary service sales in your system, simply select the "Services" report from within the Reports Center section, and make sure to change the "Service Type" to: "Ancillary":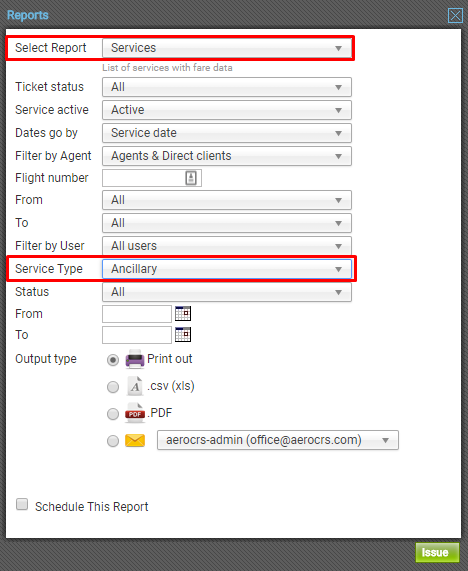 Video Tutorial: