Dear Customers,
We will like to inform you of a new feature on the flight screen which will allow you to block specific seats per flight and switch the seat of passengers in an easier way.
Firstly, you will need to activate the relevant permission per User group under Administrations > Permissions: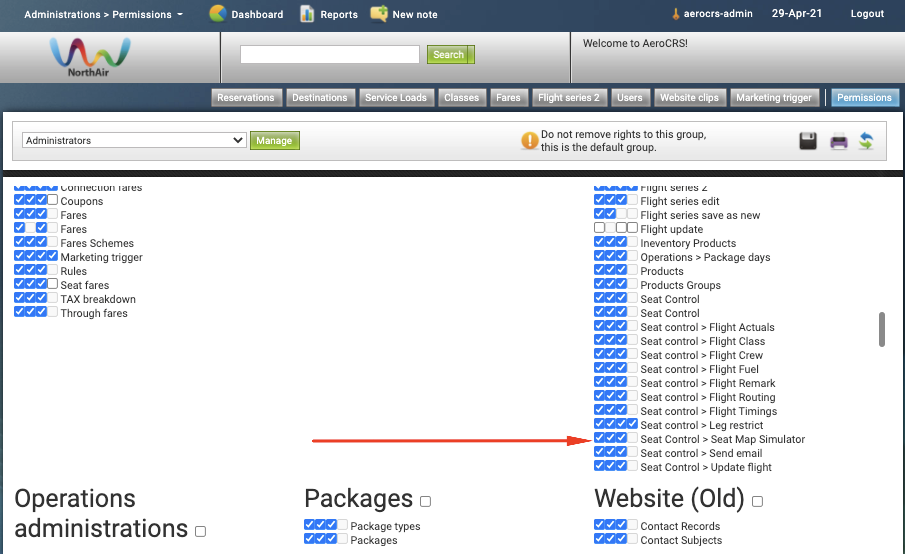 Once activated, it will be possible to use the following button on the flight screen: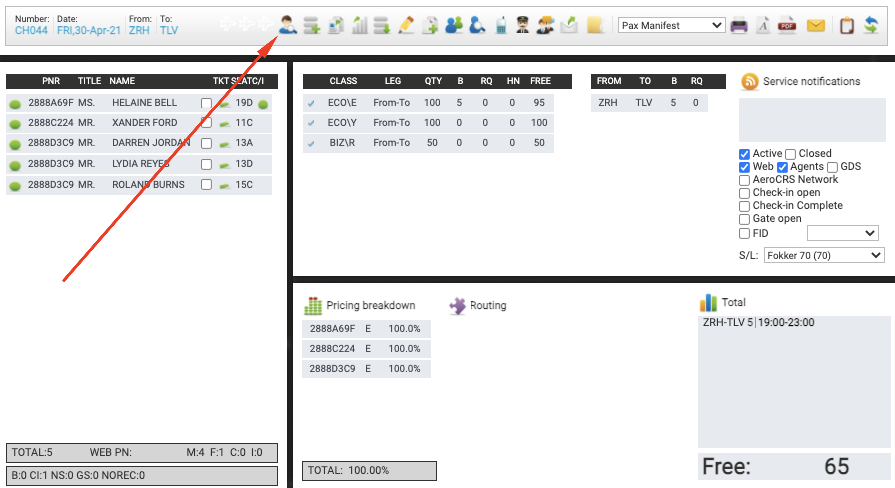 You will have 2 options to select 'Block' or 'Switch':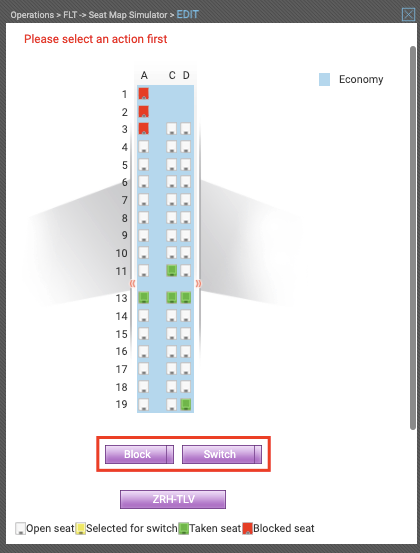 You can select the option 'Block' and select the relevant seat, this will be blocked (marked in red) for this specific flight only.
If you select the option 'Switch' you can select the relevant Taken seat and select the open seat, you will need to confirm the change accordingly: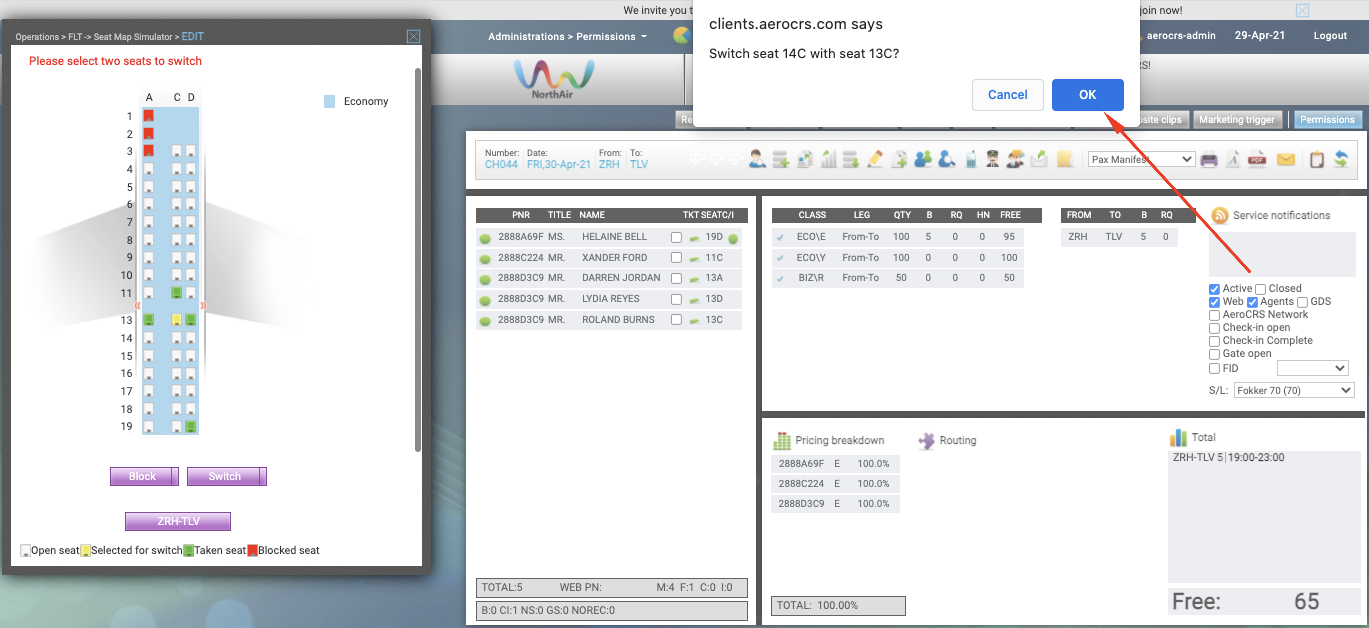 In the bottom part, it is shown the legs of the flight, so you will be able to visualize it for multileg flights like in the below example and switch seats according to each one of the segments.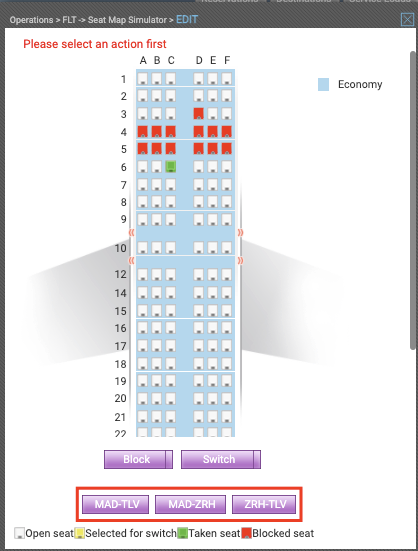 In case your airline is using Seat Map per Aircraft configuration, you will be able to select the relevant seat map according to the assigned aircraft in the flight.