Dear Customers, 
We are glad to inform you that we have added new words from your templates to be translatable from the RefT Words. (Not sure how to add a new language? click here for more information)
The new words added are the following:
Nationality
Passport/ID
Issuing Co.
Email
Contact
Remark

You can find these words when the option 'Show full pax details' is marked in a specific template.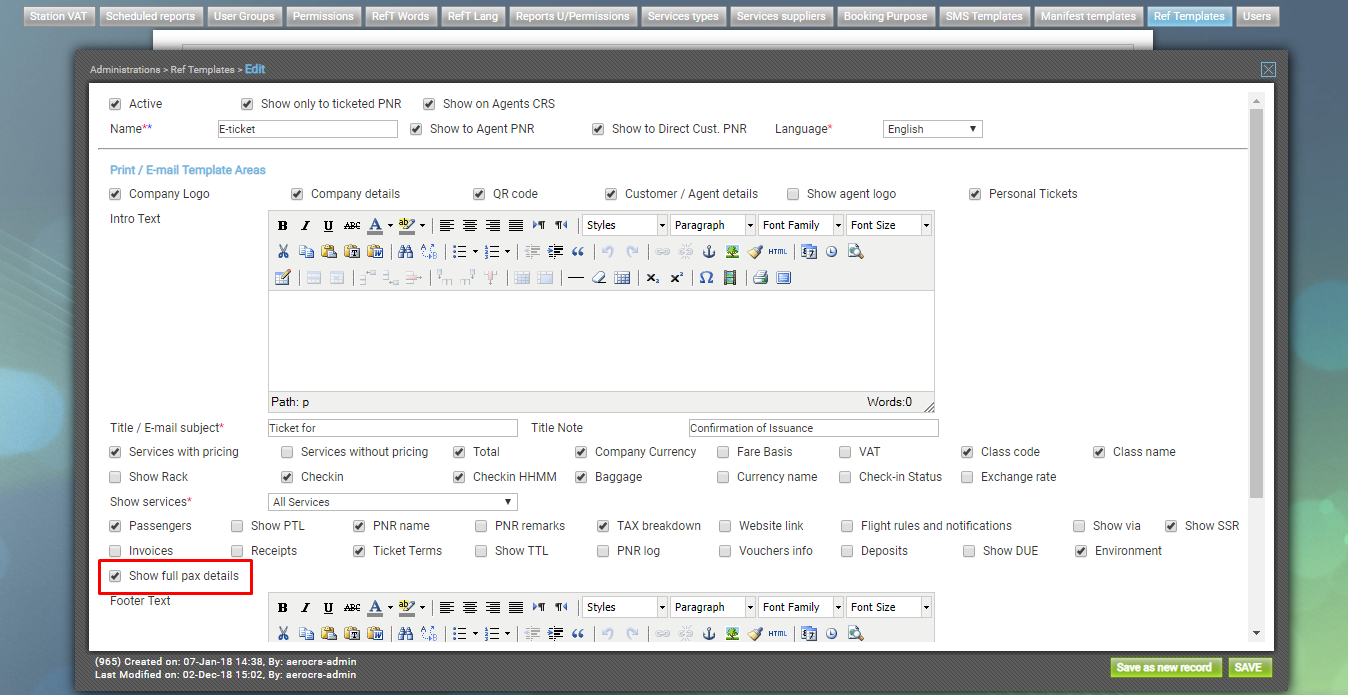 If you have any further questions about this process, please don't hesitate to contact us by
submitting a ticket
to our Support department, and we will be more than happy to assist you at any time.