In this article you will learn how to create Special Service Request (SSR) in the system, and how to apply them to passengers in a PNR.
SSR's can be used to accommodate a specific service request by passengers, such as wheel chair for example or a special meal.
If you want to see more examples of SSR's, you can open the following article:
Common SSR List


In order to create a new SSR in the system, you will need to open the Operations Administrations module, and then click on the SSR sub-module: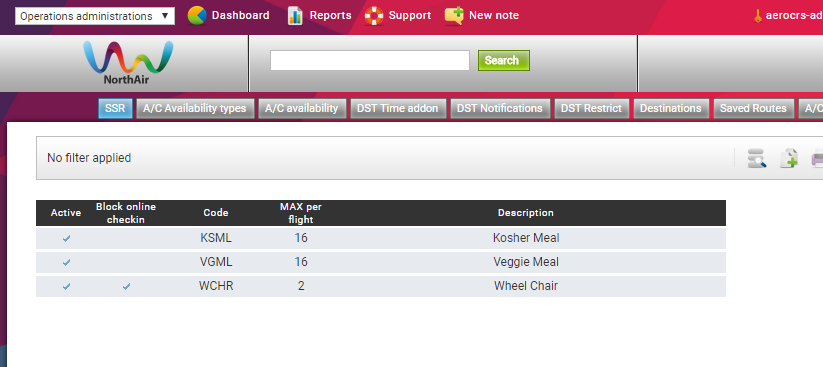 Click on the "+" button to create a new SSR, or click on existing SSR to view/modify it.
When creating a new SSR, it's important to pay attention to the following settings: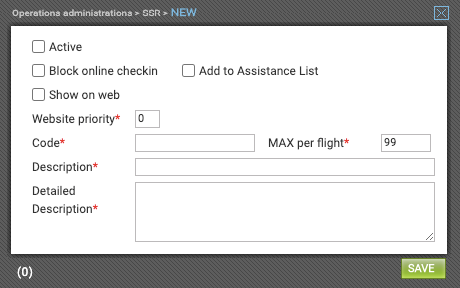 Block online checkin: This setting will block passengers that have this SSR from doing online check-in. It becomes useful in cases where you require to do manual check-in for verification and operational purposes.
Add to Assistance list: SSR will be added in PAL/CAL messages.
Show on web: Activate the SSR to be available in the booking process on the website.
Order: Priority in which the SSR will be displayed on the website (the higher the number it will appear first).
Code: In this field, you will need to insert the SSR code, which will appear in the manifest, PNL messages, e-tickets etc.
Max per flight: The maximum quantity which the SSR will be allowed to be booked on a flight. This value applicable on to CRS bookings and incoming bookings from H1 due to regulatory controls.
Description: This description will appear on the search when adding the SSR to the passenger in the PNR screen and the check-in screens.
How to apply SSR to a passenger?
Once you have created the SSR's in the system, you will now be able to apply them for passengers.
Within a PNR, simply click on the following asterisk button, that's located next to each passenger name record: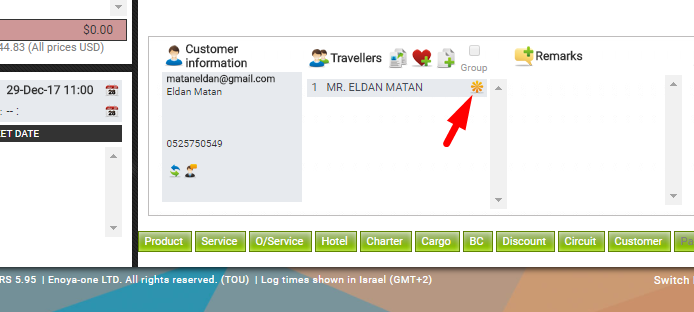 Once you've clicked on the SSR, the following pop-up window will appear:

As you will start typing in the above field, the system will automatically list all of the relevant SSR's based on the characters.
Note that in cases of multiple flights (the example above is a one way flight), you can click on the "Check here to apply for all flights" checkbox, and then when you will click on the Save button, the SSR will be applied on all flights.
This is the indication of an added SSR for a passenger: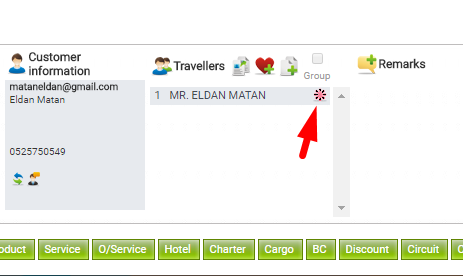 As you can see, the color of the button has been changed once we applied the SSR on this passenger.
This is how the SSR indication will look like in the check-in screen: